Welcome to the Neighborhood
When choosing your next HEB/Mid-Cities apartment, certain items must be checked off your list in order to make the cut. Proximity to major employers and great schools? Check. Nearby grocery shopping? Check. Easy access to health and medical services? Check. No matter what you need, there's something close to home to help you live your best life.
Oak Creek Apartments offers residents the ideal location in the Bedford and HEB/Mid-Cities area. Many of our residents appreciate the close proximity to the Dallas/Fort Worth airport as well as access to multiple highways for simplified commuting. Whether traveling for work or pleasure, you'll be able to access all of Bedford and the Dallas/Fort Worth area easily from Oak Creek Apartments.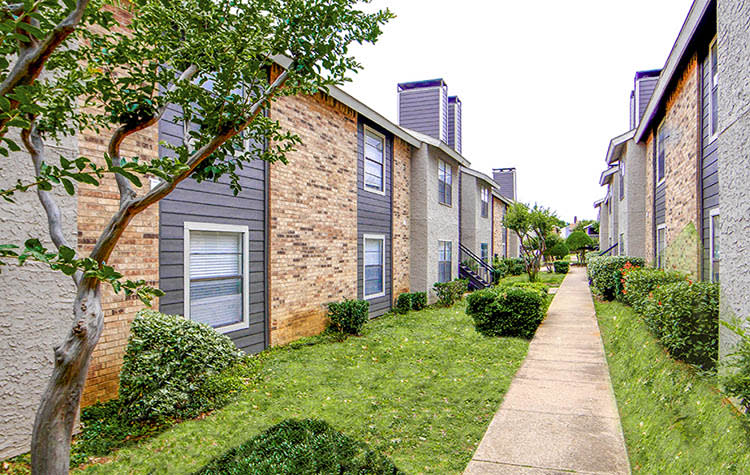 Culture and Entertainment
While work, school, and commuting options are important, there's more to life that just getting things done. At Oak Creek Apartments, you'll be located close to the entertainment and recreational options necessary for a life worth living in the Bedford area. Close by, catch a first-run movie at Movie Tavern. While you're there, enjoy American fare and drinks for the perfect dinner and a movie date.
Looking to catch the Cowboys game? Head over to Boomer Jack's Grill and Bar. We're also close to area shopping malls for your shopping, dining, and entertainment desires. Head to North East Mall or Grapevine Mills Mall. Looking for outdoor recreation? We're near disc golf as well as Central Park. Living at Oak Creek grants you access to many cultural, entertainment, and recreational options for a life worth living in Bedford, TX.
Get to know the neighborhood! Contact us to schedule your personal tour of Oak Creek Apartments and get to know our Bedford neighborhood while you're here. We look forward to seeing you at Oak Creek Apartments in Bedford, TX.